Email Newsletter


Are you ready for insane savings this Presidents' Day?!
Right now we have specials on every model and if you don't see something you like, we will tailor a special just for you!
Eat from the Mach-E's Frunk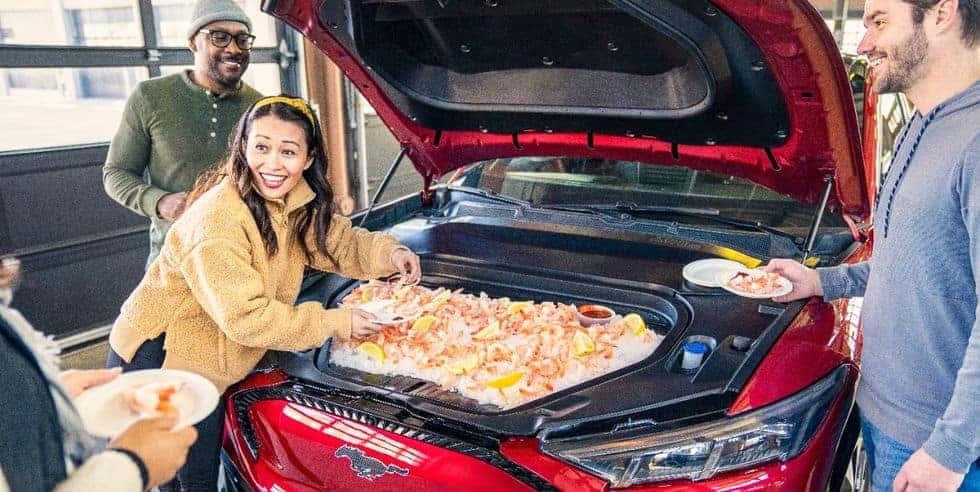 Yes, that is shrimp on ice and no it's no joke. Ford has publicized that the frunk, or front trunk, of its all-new EV, the 2021 Mach-E, is built to be used as a cooler. It has a drainage hole at the bottom and a plastic liner, and with 4.8 cubic feet—or 36 gallons—of storage, it's big enough to hold a carry-on-size suitcase or 1000 chicken wings, according to the manufacturer. Unfortunately, you'll have to wait until late 2020, once deliveries begin, to roll up to a tailgate party with your frunk filled with, well, it seems that you can fill it with whatever you want.
Click button to learn more

Unique Rides of Our Presidents
Although Presidents can't normally drive during their presidency doesn't mean some of them have a true love for cars. If they have owned cars before the presidency they tend to be parked for the duration considering no driving is allowed while in the White House. A number of presidents have known to be car lovers including Kennedy, Reagan, Truman, and Bill Clinton.
Bill Clinton: 1967 Ford Mustang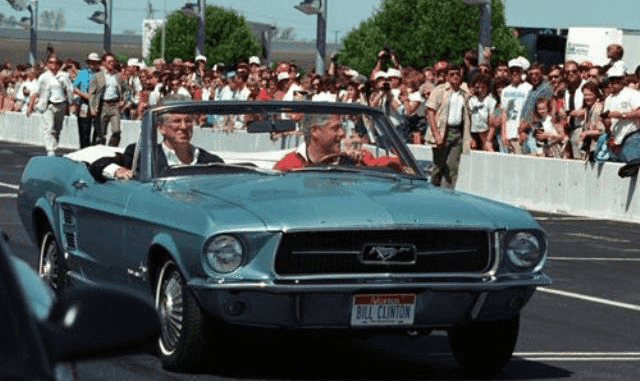 Bill Clinton loved his 1967 Ford Mustang Convertible that he owned prior to his presidency. Convertible cars seem to be a trend among our presidents so far and rightfully so, they are very fun and entertaining. Upon receiving the Mustang he made sure it was up to top spec. He wanted up to par with his preferences and had a great deal restored on the car so he could enjoy it in great condition for years to come.
John F. Kennedy: 1961 Ford Thunderbird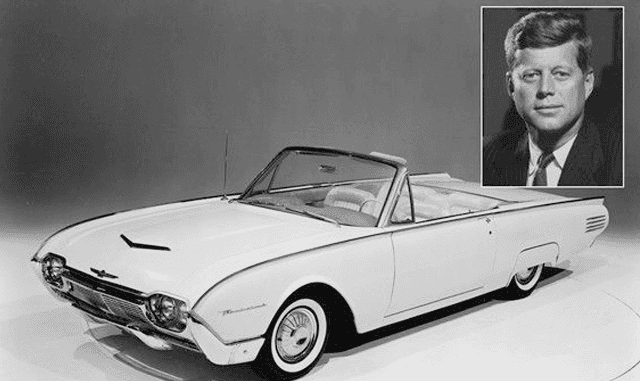 Next on our list is John Kennedy with his 1961 Ford Thunderbird Convertible. This was the first year of the legendary "Bullet Bird" styling. It was such a unique special edition that it was created just for the presidency and its first featured appearance was in the inaugural parade along with 50 other identical Thunderbirds. Today the Thunderbird is still a very recognizable and collectible car.
Harry S. Truman: 1946 Ford Super Deluxe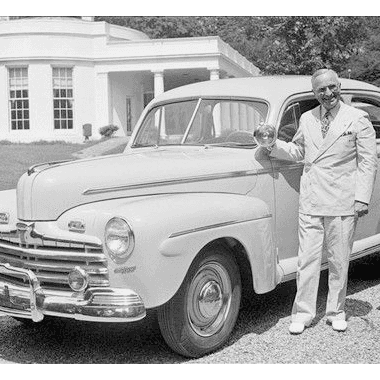 Harry S. Truman owned a 1946 Ford Super Deluxe Tudor Sedan. It was moonbeam gray and was the most popular model for that year. Truman received the first Ford to come off the assembly line after production resumed preceding World World War II.