Ford Fans in Massachusetts Take Pride in Company's Green Efforts
For today's drivers, an increasingly important characteristic when scoping out new vehicles is fuel consumption. Whether you're looking to help protect the future of our environment by minimizing your carbon footprint, want to save money on fuel at the pump, or a bit of both, there's not arguing against the many benefits of reducing fuel usage.
Many drive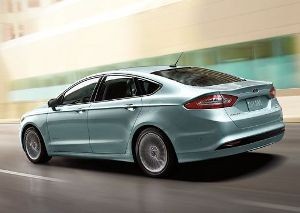 lready familiar with Ford's incredible efforts to go green. With a diverse range of technologies created to help save fuel, this American automaker has made huge strides toward improving fuel economy and reducing emissions for today's drivers.
At the root of all of this is Ford's dedication team of researchers, who are constantly working to improve existing technologies and to discover new ones. This is the team that's responsible for many of Ford's existing innovations, including flex-fuel and biodiesel capabilities, hybrid and plug-in hybrid models, and the EcoBoost engine design, among others.
Ford Crunches the Numbers for a Greener Future
All of these technologies, as well as many of Ford's ideas that are still undergoing development, are alike in their ability to reduce fuel consumption for many drivers. The diversity of these ideas is not only recognized, but intentional. Ford researchers have done the math and found that no single technology is likely to outstrip all others.
As a result, Ford aims to create diverse fuel saving technologies that can benefit a wide range of drivers. In addition to existing fuel efficient designs, the automaker is currently researching a number of other avenues that can potentially reduce fuel consumption even further.
Ford even collects data from its vehicles to better understand real life fuel usage to better understand it. In this way, the company can best combat fuel usage for actual drivers. The automaker is currently experimenting with models that can collect up to 250GB of data per hour, which could lead to drastic improvement in future technologies.
The manufacturer's current models, of course, can already help drivers to save on fuel and reduce their emissions. Vehicles like 2014 Ford Fusion Energi can make a drastic impact in the here and now. For more information on this and other fuel efficient options from Ford, be sure to contact our Massachusetts Ford dealer online or to call us directly at (877) 818-9451 today!