Return Of The Ford Ranger
---
The Ranger
The year is 1983, and the location is Michigan, and the truck is the all new Ford Ranger. It was the perfect sized truck for the time, wasn't loaded with frills and extras, just a true and honest work horse. It was designed to be a compact pickup truck that would offer smaller engine sizes than the F Series trucks. The Ranger also started to sell internationally, which continued from 1998 to present. Unfortunately for the US market, the Ranger was cut out of the Ford lineup in 2011.
---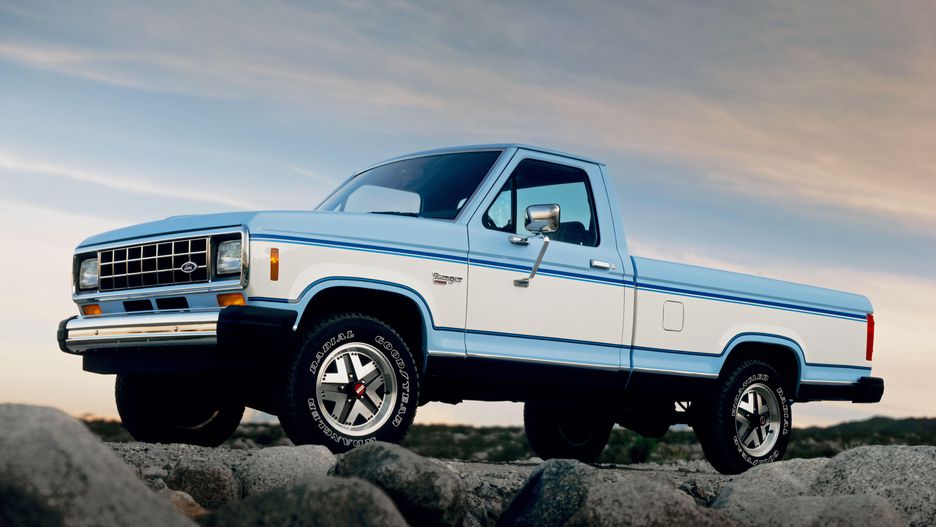 ---
The Need
After the Ford Ranger left the dealership floors across the country, the competition took hold of the market. With vehicles like the Chevrolet Colorado and Toyota Tacoma, Ford had their hands full to create a beast of a truck.
---
---
After years and years of teasing us, Ford finally announced that the Ranger would be returning to the US marketing for the 2019 model year. When we first saw them on the lots, we were not depressed by what Ford produced. Starting at under $25,000 for a truck, the Ford Ranger offers everything you'll need in a pick up truck.
Like any new vehicle, the Ford Ranger comes in a variety of trim levels to allow you to pick exactly what you want in your new truck. Starting with the trim levels, the starting level is Ford Ranger XL, then the XLT, and followed by the Lariat. All the trim levels come in either a SuperCab with 6' bed or a SuperCrew with a 5' box. Every Ford Ranger comes with the 2.3L Ford Ecoboost engine.
---
2019 Ford Ranger
HP/Torque
143 HP/154 LB/FT
Cab/Bed Options
SuperCab w/ 6′ Bed or SuperCrew w/5′ Box
---